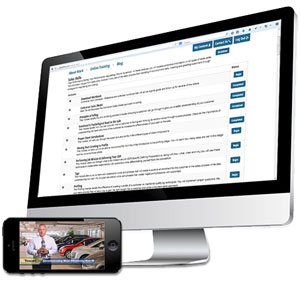 Online Sales Training 24/7
The Tewart 24/7 Automotive Online Training Channel is the most advanced up to date information in the automotive industry. This information is based upon real world application and not just theory or motivational jargon. Mark Tewart, one of the top sales, management, marketing and automotive industry experts and author of "How To Be A Sales Superstar", developed the information.
The information available on this channel ranges from sales, people, life, marketing and process skills. The information is continually updated and more courses are added continually.

High Performance Management
High Performance Management Modules are for any manager in a retail dealership but with emphasis on front-end managers. These modules are broken down into 4 Areas – People, Process, Product and Positioning.